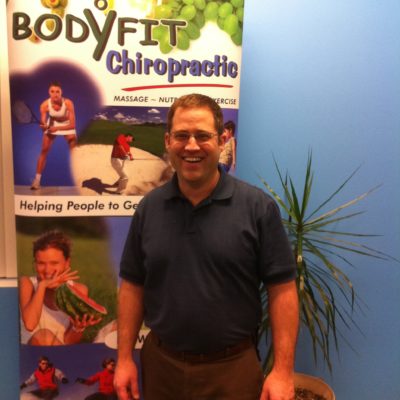 Dr. Perry Guyton III
Chief Clinician
I grew up as a son of an Optometrist, so the healthcare field  has always  been my destiny. I completed my biology degree at  Fresno State University  in Fresno California and my four year  Doctorate of Chiropractic at Western States Chiropractic College in  Portland, Oregon. Throughout my life I  have enjoyed the  outdoors and have done activities like rock climbing,  snowboarding,  golfing, camping, fishing and mountain biking to name a few.  I love  playing with my dogs and going on hikes with them.
However, one of my strongest characteristics is my loyalty and passion for what I do. I strive to be better on a daily basis; whether that be sharing to a group what chiropractic can do for their health or by learning the latest and best way to treat your chronic conditions. I do my best to live by example, so I do not recommend any treatment or therapy that I would not be willing to do myself. I affiliate myself with the local and state Chiropractic organizations and I attend many educational seminars throughout the year including a Five Star Management Organization, which helps me strive for excellence, so I can bring you the very best in healthcare.
I have enjoyed over 18 years working with my community and I look forward to 18 more.  I plan to keep adding Chiropractors and massage practitioners to or current team, so we can serve our community better.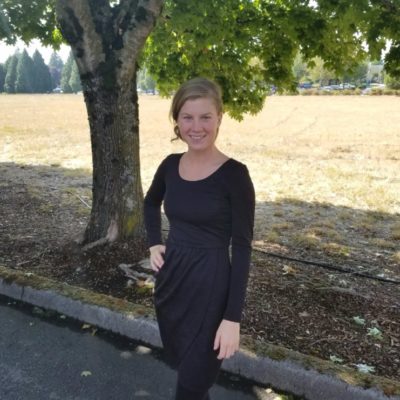 Kaylee Hanson
Patient Care Coordinator/Billing Manager
I love taking care of our incredible patients here at Bodyfit Chiropractic! I started working at the Front Desk in 2015, and took on the Billing Position about a year later. With experience in both Customer Service and as an Office Assistant, I really feel that I get the best of both worlds here in the clinic. I get to enjoy the amazing benefits of Chiropractic care and Massage Therapy, and see all of you benefit from it at the same time!
Outside of work I spend time with my friends and family, enjoying the Pacific Northwest or traveling to other parts of the country.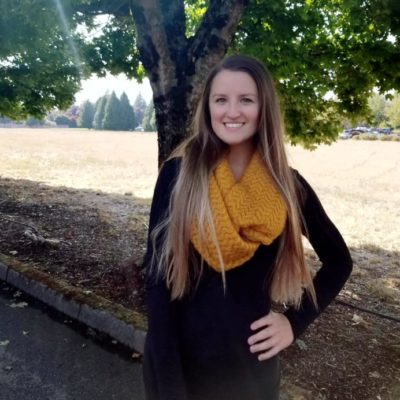 Marina Sakhno
Chiropractic Assistant
I graduated from Clark College in spring of 2017 with an Associate in Health Information Management. I started working for Bodyfit Chiropractic shortly after. My favorite part about my job is meeting all the amazing patients each day and watching them progress with care and feel better. I have gotten to see how Chiropractic and Massage Therapy works on our body and would recommend it for everyone.
In my free time, I love to spend time with my family and friends having games nights and chatting. Some of my favorite things are playing sports, singing, going on walks and chocolate.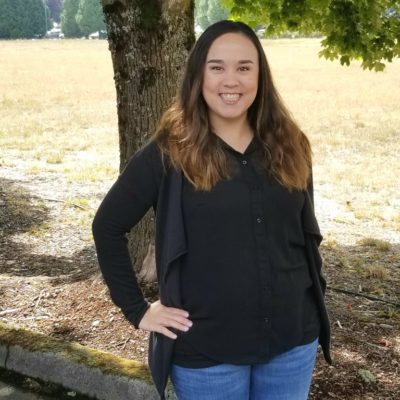 Jocelyn
Massage Therapist
I graduated from Everest College in 2012, studying Massage and Spa therapies. I love my profession because of the benefits massage provides for pain relief and well-being. As a therapist I am constantly refining my skills with continuing education. I also help out with community events to educate on health and wellness. I get chiropractic care and massage frequently to keep up with my patients here at Bodyfit Chiropractic!
After work I like to spend time with my family, be outdoors, and cheer for our PNW teams….Go Seahawks!! Go Blazers!!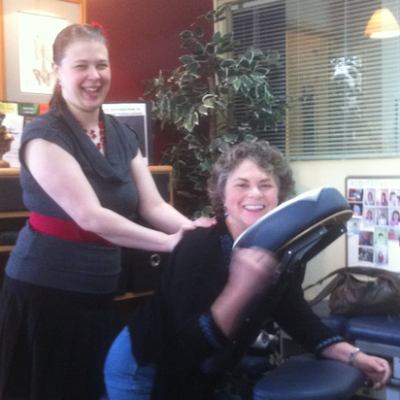 Nichole
Licensed Massage Practitioner
I am a Graduate of Ashmead School of Massage in Seattle, Washington. I have been been a Massage therapist since October of 2005. I've worked in Chiropractic clinics and spas for the first few years of practice prior to moving to Vancouver. I joined our team at Bodyfit Chiropractic because I enjoy the treatment side of massage. I specialize in deep tissue work and am constantly refining my skills with continuing education. I participate in community events and help to educate on health and wellness and I am on most insurance panels. I am trained with years of experience in Prenatal Massage Therapy and Manual Lymphatic Drainage. I was certified in Intraoral Massage in 2014.
I also recognize the benefits of using chiropractic and nutrition to keep me and my son healthy. I make sure to bring in my 10-year-old son, Dylan, for monthly chiropractic adjustments. Since I have been doing this he does not suffer from chronic ear infections, as he as in the past. I take great pride in what we do here at Bodyfit Chiropractic.
"I have been a patient of Dr. Perry Guyton for a year and have had great results from seeking his care on a consistent basis. I'm thrilled that Perry is diversified in all the ways he is educated to treat and help me manage my pain.
I love coming in for a treatment and taking a few minutes prior to the adjustment to get warmed up and loose so that my body easily adjusts, therefore I walk out with less tightness and pain.
My experience dealing with chronic pain is a constant battle, especially when the weather is cold and my body is tired. I notice when I frequent Bodyfit Chiropractic anywhere between once a week, and/or every other week, I do much better over the long run versus when I only go once a month.
Dr. Guyton treats me for low back pain; post surgery, neck pain, headaches, pelvic and psoas pain. Overall I'm impressed with the outcome of my health due to the treatment and quality care that Dr. Guyton puts into each treatment. He is dynamic in his methods and I have learned a lot from listening to his advice in knowing how to take better care of myself in between treatments.
I know if you give him a try like I did, you will be happy you did. Thank you Dr. Guyton!"
Jodi Carwan
Brush Prairie, WA
"Since my first visit to Dr. Perry Guyton III, I understand the benefits of regular chiropractic schedule in my total wellness plan.
Another of the benefits I have received since coming to Bodyfit Chiropractic include finding I have many food intolerances, which may account for the chronic migraine headaches I have been experiencing for the past several years.
In the past, I had been tested and treated for allergies. However, my migraines persisted. It was not until coming to Bodyfit Chiropractic, I found my allergies were really associated to my diet. Dr. Guyton suggested the food intolerances were probably heredity and others in my family may suffer some of the same intolerances. My sister and I do share many of the same intolerances.
Thank you Dr. Perry! I have a better understanding of what I can have control of to enjoy a healthier lifestyle."
Kathy Carlson-Trippy
First chiropractic visit February 2009
"I have been in pain constantly from neck injuries and severe scoliosis for the last 20 years. I had tried the medication and physically therapy route with no success. Recently I have had migraine headaches on a daily basis. This is when I decided to come in and see Dr. Perry Guyton.
I feel awesome for the first time in 20 years! The pain started to dissipate after the first three adjustments and no headaches since. I had forgotten how great it feels not to be sore, stiff and fighting a headache every single day!"
Whitney Thompson
"I experienced a lot of aches, stiffness and reduced activity until I tried Chiropractic care. Now I can enjoy my active lifestyle & perform my work better without discomfort."
Kathleen A.
"I had mid back pain and chronic headaches that made it hard to sleep or do anything really. I was always tired and usually irritable. After treatment I was able to sleep and I had more energy and no more pain. Do it! Just be open to the treatment and watch it change you."
Monica K.